The IRCE'17 held at the McCormick Place West, Chicago, turned out to be a gathering of best minds and technology from the world of e-Commerce. As for Mobius, a four-time IRCE veteran participating since 2013, it was a great opportunity to meet some of the most brilliant minds in the field. We are truly inspired to meet the best in technology, people; discuss the latest events and happenings, share our views and opinions on e-Commerce for the year 2017-18.

Here are some key takeaways from the IRCE'17, Chicago, June 6-9, 2017.
Customer experience is the key.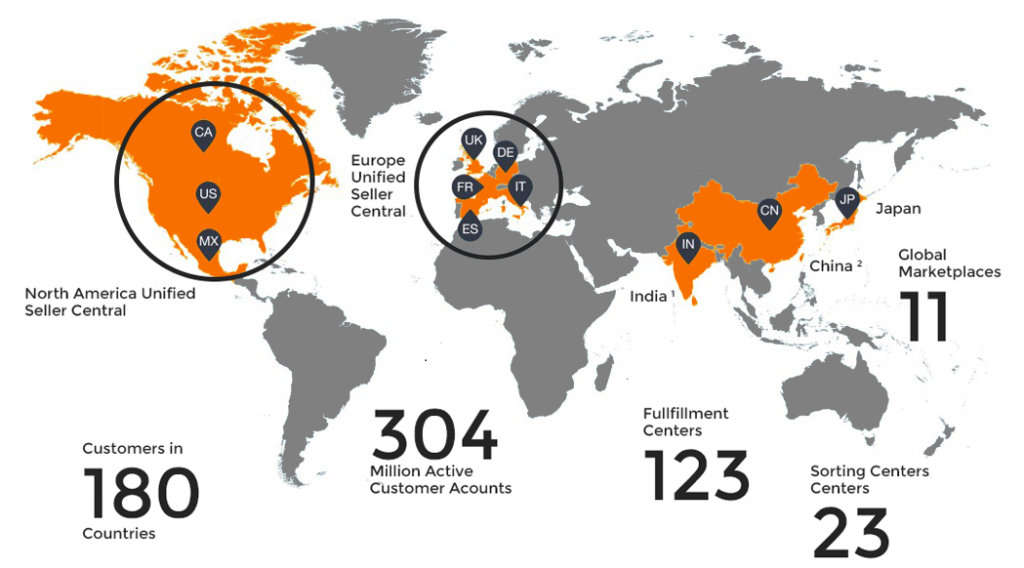 Image Source: Amazon Investor Relations / Statistics
A fact often stressed by thought leaders, customer experience proved to the numero uno subject of discussion at the IRCE. Customer-centricity, customization, and personalization – still remain the slave drivers behind the success of any major e-Commerce retailer. Research confirms that retailers investing in creating a loyal and active customer base while offering seamless customer support, quick delivery, and consistent content experience across multichannel and omnichannel audience stand a greater chance at success, almost twice as likely as retailers that do not take any such efforts.
All roads lead to Amazon.
Image Source: http://www.businessinsider.in
Amazon accounted for over half the e-Commerce growth witnessed in 2016, earning multiple mentions in Forbes and Fortune. And this means only one thing for retailers, small-time sellers, suppliers and distributors – the road to e-Commerce success and eventually forging your own brand name begins with making a mark for yourself on Amazon. One of the not-so-secret weapons behind Amazon's dominance is Prime membership, offering customers who sign up for the premium service free two-day delivery for a modest fee; another being consistent service for its omnichannel customers.
Product information is the king.
Image Source: https://twitter.com/rawseo/status/873216836158009344
Move over content; the new king of e-Commerce is information. Most major retailers and marketplaces have realized that providing customers unique and accurate information is the key. Customers aren't just front-runners anymore they are the show-runners; and it's no longer enough to simply provide product data to customers, it's imperative to provide product information. In a world where your competition is just as good as you, it's important that you educate your customers and not merely stop with answering their buying questions.
Customer feedback is your unofficial brand voice.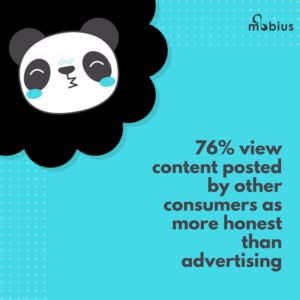 Image Source: https://twitter.com/andrewbusby/status/872881004058464256
Customer loyalty in its traditional sense is entirely lost. Today, even a loyal customer, if dissatisfied with your brand or service, will not hesitate to lash out at you in the public forum or your own website. And other customers look up to user reviews as honest forms of advertising take these feedbacks in the most literal sense. While this has proven to be an empowering move for customers in ensuring they get their money's worth in terms of products and services, it puts a greater pressure on the retailer to provide on-par services in addition to delivering great-quality products, competitive prices, and a clear, consistent brand image.
Make it personal.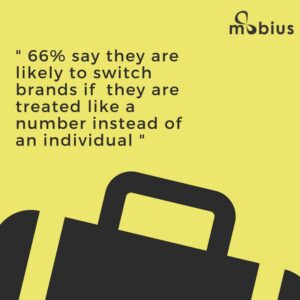 Image Source:https://twitter.com/andrewbusby/status/872881004058464256
In a battleground of equals, customer experience is perhaps the only factor that can help you differentiate yourself from your competition. E-Commerce players need to realize that customers now have the option to choose from a number of players who offer similar products but with better service. Your customers will not tolerate being treated like mere numbers on a statistical board. Personalization, intelligent segmentation, and research-backed, targeted advertising focused on customer needs and wants is what drives customer experiences and in turn, your success as an e-Commerce player.
The conclusion? For decades now, customers have only paid attention to the brands, price, and the quality of products they pay for – a comfortable stance for e-Commerce players. That is until now, where customer satisfaction or more aptly put, customer experience has become the core element of retail. Marketplaces need to become more customer-centric; they need to understand that customers are becoming more and more evolved. Marketplaces now need to understand that customer service is not the follow-up care offered to customers post the sales cycle but rather a crucial factor that dictates the very success of sales itself.
Narendrakumar
Senior Manager – Products