Busy schedules, meeting new people, new collaborations….after a hectic yet happy week of the BDL event, here I am to express our happiness, joy, and gratitude for the success of this event for Mobius.
We were happy to see so many data enthusiasts under one roof and we believe our perspectives were interesting to you. This year, we are even happier than ever, because we introduced our new data platform, XDAS, at the event. We were pleased with the feedback we received, and shall energize this into work towards crafting the platform further.
How did it all start?
Attending events can seem glorious and powerful, but have you ever wondered about the hard work that goes behind them? Join us in the journey of making it to this glorious event. Sometimes, taking part and coordinating an event participation can teach you more than a marketing degree. At least for me, that's how I feel now.
Big Data London is considered to be the mecca for all data dreamers to identify the next big thing in the data universe. Mobius being an all-rounder in data, how can we miss this opportunity? Having participated in 2018 and knowing the happy crowd we couldn't wait to exhibit at the event. With hardly a month left after the registration, I had to prepare the long list of big and small things, right from video scripts to guiding directions for courier delivery.
BDL was more than the monotonous registration works and usual brochure-making. People who attend the event want to see substantial work and fluff never works with them. The event website provided a comprehensive outlook on what we can expect and what we need to do to exhibit at the event. The tasks we needed to complete, marketing activities, our booth information, everything was clearly conveyed on their website.
A booth that delivers our vision
The BDL team shared the requirements of artwork for the booth that will emphasize our product to the audience. Our whole mission was to convey the message in a very crisp and simple way to grab the attention of the audience.
Our primary focus was to get our new platform Xtract Data Automation Suite (XDAS) introduced to the audience in the event that covers all our data capabilities under one umbrella. We adhered to the event standards and created artworks that reflected our passion for data and data-driven solutions. Thanks to our creative designers and all the iterations!
XDAS has been created with the sole purpose of helping businesses to handle data with ease. We validate business data and help them streamline their workflows to efficiently use data for powerful insights and building custom solutions. Have a look at our spotlight image at the booth.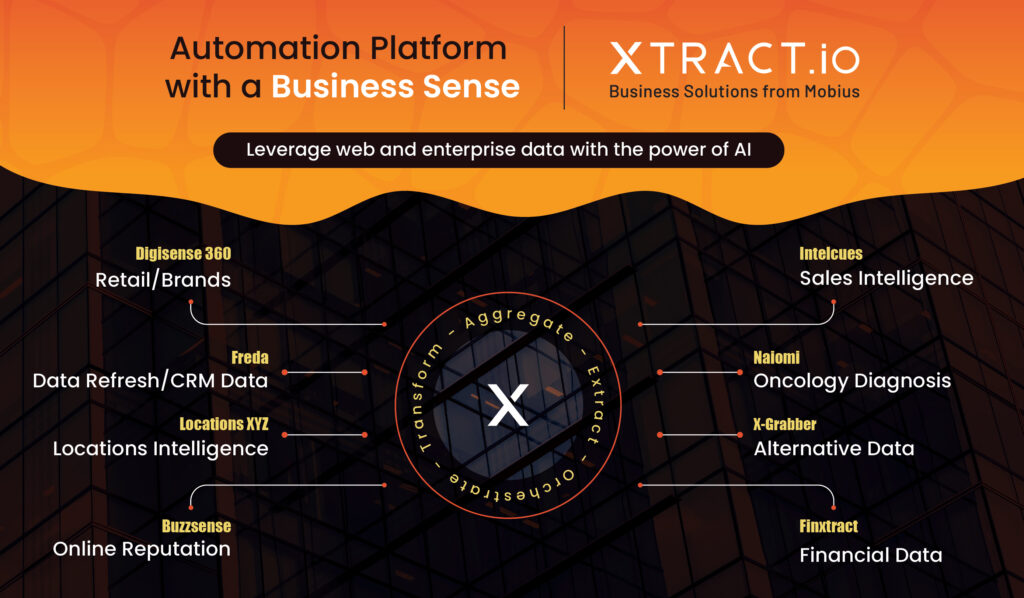 Precap…and more precaps to our solutions
If you're not certain that you fully grasped the idea, you should explain it to someone. If you can do that job properly, you clearly understood the concept. That's just what we did.
My primary task after finishing the booth's artwork was to produce content that accurately represented our broad range of skills. BDL helped me to take a deep look into our own solutions and platforms to get the crux and make the most relevant pitch. As Mobius offers a handful of solutions, it was nothing less than a sprint for me to understand the core value proposition behind every solution and platform.
Data learning is never-ending
After completing all the tasks, it was time to strengthen my learning curve. Working with numerous people inside and outside the organization helped me expand my knowledge base. BDL gave our team the opportunity to explore innovative viewpoints on data from experienced personas from all around the world. As a company that thrives on innovation, we gathered valuable insights on data and different perspectives involved. Data and data solutions are always evolving, this event gave us the opportunity to identify the most promising capabilities to fulfill all your business needs.
Our token of love
We wanted to give our booth visitors a different kind of gift, this time. Something exotic. Something that's a craft like our solutions. We discovered the ideal gift that expresses our passion for data and resonates with exoticness and here it is. A lot of visitors loved it and expressed their appreciation.
It was fulfilling even though it was overwhelming and required a lot of long hours.. The experience I or we've gained with this event outweighs all the hard work and brings a smile.
Signing off, until we see you all next year @ BDL2023.