How to Embrace Digital Transformation
Digital transformation continues to shape every industry. From tech to talent, strategy to adoption, digital transformation has a place in the fundamentals of any business domain.
While business leaders are continuously expected to be the change agents, questions such as How can we identify? Where should we focus? How ambitious should we be? How fast should we change? How to identify and validate the transformative value are a few daunting thoughts that most leaders have. For this, having a clear understanding of the vision can ensure building the required momentum to kick start.
Setting the vision
The role of CEO plays a huge role in setting the vision right. The vision should encapsulate clear objectives and practical targets with the right level of investment to secure the senior leadership's commitment. For example: What part of the system are we looking to digitize? A new product line? What amount are we going to invest in R&D? What kind of value creation is expected? How much automation are we pumping in?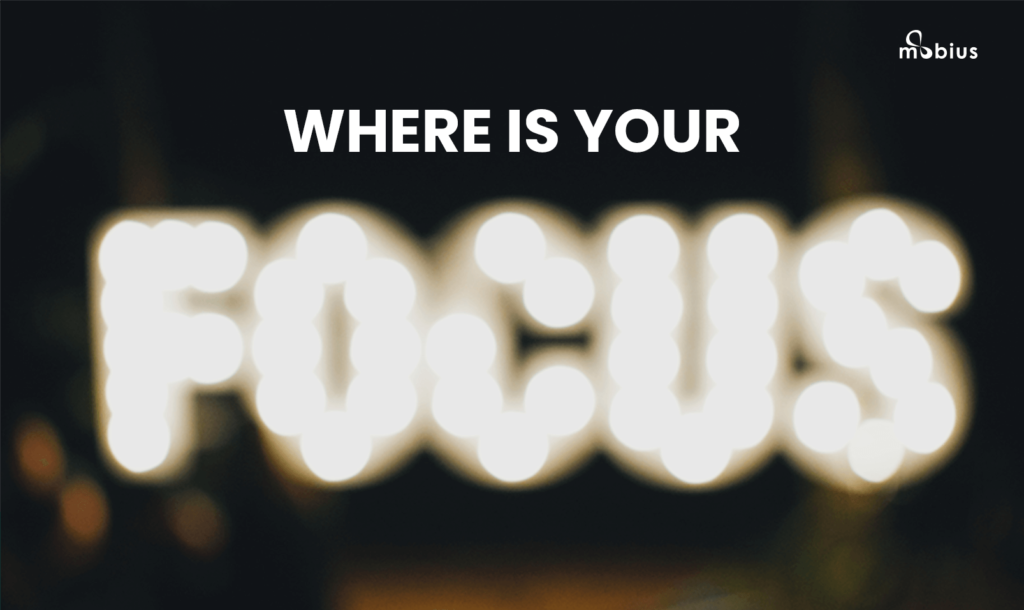 Too fragmented to be adopted?
There is always obscurity when it comes to the question of what to pursue and what not to pick. Often the dynamics of the organization and anatomy of the business function might not be favorable to take a leap. The leaders may have to connect many parts of the business function to source information on the implications. The impact brought by the adoption must be well understood to articulate how to implement them for the underlying business goals.
Easier said than done; there might be a few steps that can lead you to the right course of action. Setting the right ambitions can help you understand what you are trying to accomplish. Questions like "Am I looking at the right place?" "What is the right scale for implementation?" can give an idea of the efforts and focus needed to keep the sanctity of vision intact. Once this focus is achieved, bringing only the necessary dots together can help streamline your focus.
For instance, DHL has been investing over $2 billion dollars to deliver with the help of data in alignment with their digital transformation strategy plan for 2021-2025. Though logistics has always been a traditional business that is highly dependent on manual labor and repetitive tasks, the digital transformation accelerated the way millions of packages are logistically placed and delivered. With more than thousands of touch points, DHL brought in a lot of digitalization and created an advanced quality control center. This quality control uses big data to analyze real-time issues. The implementation of robotics and automation has improved the optimization of processes for faster and more efficient deliveries. This digital transformation journey has enabled DHL to elevate its service levels as a logistics provider.
Where do you pick it?
Picking up with trends in implementing digital technology is crucial to stay futuristic. Often leaders are restricted with their domain expertise and boundaries with which they can operate. But being comfortable only with the knowns may not be a valuable pursuit. This is where picking up the trends across and beyond their ecosystem could be a game changer. While fine-tuning to the organization's needs might be necessary, going out of one's comfort zone might help identify the unknowns. Networking with other organizations and picking up the brains of others in the sector can go a long way in staying current. One's core business instinct might always come in handy to understand and apply them to your business lens. 
Traveling down the road of Digital Transformation
Often in digital transformation, results are something that you cannot be sure of in the short term. Once you take the road, some digital imperatives need to be augmented with others for them to be fruitful. And there might be a few other instances where some of the digital imperatives might replace the system in place, which were dear and comfortable. But you may have to let go of them, allowing room for new capabilities to grow.
There is no rule book
Digital transformation has the ability to amplify and enhance what you do. However, the rule book for digital transformation does not often come with a dose of reality. The success of implementation is less about which digital transformation technology we use or how transformational the technology is and more about how much you can improve the experience for the end user to achieve your unique business goals.
There could be no better example of this fact than what Disney did to sustain the market with digitization.
Disney always weighed its strength in creating strong nostalgic brands. These brands monetized Marvel and Starwars to get attention. However, it figured this wasn't enough, especially with the arrival of Netflix with its on-demand streaming services. So Disney acquired many brands and launched Disney+ with deep personalization. What Disney did may not be in the rule book of how digitization should be done. But doing what fits the goals and vision of the business is the actual road to embracing digital transformation.
Hence, it is critical to see the digital transformation strategy from the lens of business strategy rather than a tech transformation. Looking at it as a holistic, long-term plan is essential to bring valuable change to business movers and explore the futuristic aspects of the new world of business.
Digital imperatives built on a strong intention can go a long way toward the organization's success. Getting the right things in the right frame can ensure the protection of the dynamic equilibrium. No single innovation or technology can bring transformation, but the best combination of technology, strategy, and people do.