In the "new normal" world, some of us graduated online, attended virtual weddings, and even learned to consult doctors via video conferencing. Who would've thought that life would take a 180-degree turn overnight? I went from living the fun hostel life to attending classes on a 14-inch screen. The onset of the pandemic has got us on a quest to discover new methods to work and socialize while simultaneously maintaining social distancing measures and our well-being, and boy, it is hard!
We've gone digital in the past two years at a pace, thanks to COVID, that would've otherwise taken us years. Our grandparents, having gotten all tech-savvy, are really hitting that 'forward' feature on WhatsApp "university." And with the hybrid work model making its way into the future, many are now teleworking full-time, far away from coworkers, friends, and in some cases, families too. In fact, I haven't even seen my workplace and met most of my colleagues yet.
With the new variant Omicron causing a surge in the positive cases, the possibility of our workplaces to re-open seems difficult in the near future. Yes, I know, NOT AGAIN! Our daily habits are continuously being disrupted, the chaos and uncertainty resulting in increased anxiety, stress, and strain on a physical, emotional, and financial level.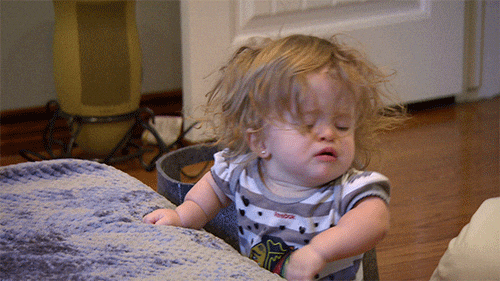 As we prepare to safeguard ourselves from the third wave like the mighty warriors we are, we must all take good care of our mental health and well-being now more than ever, remembering that social distancing does not entail social isolation.
According to a survey published by Qualtrics in 2020, the long-term effects of COVID-mandated working from home (WFH) have had a more ubiquitous influence on our mental health, with 41.6 percent of respondents reporting a mental illness health drop since the COVID pandemic. IMO, there are three major reasons:
First, adapting to the WFH setup:
How many of us are guilty of working those extra hours just because "it'll only take a couple more hours"? There is a strong urge to work longer hours, and there is no distinction between work and home life. My mother still asks me, "How are you possibly late for everything even when you're working from home?" I wish I had an answer. This makes me wonder, where should we draw the line between home-ing at work and working from home?
Second, the fatigue arising from all the meetings:
Back-to-back virtual meetings, which would be impossible in a traditional office, are becoming increasingly popular. We often find ourselves spending more time in these meetings as we now have fewer opportunities for informal catch-ups. In addition to being time-consuming, these video calls can cause tiredness and, ironically, leave us feeling alienated. Over time, we begin to feel distressed, which causes us to be in a perpetual state of resentment. I'm sure at some point or the other, we've all felt like this:
And third, the unavailability of human touch:
Let me paint you a picture: If you were working on a tight deadline at work, you could take a break and discuss work with a coworker over coffee who is more likely to understand your predicament. But you can't possibly expect your little brother to get you the same way, can you? When we are stressed or concerned, this sudden lack of physical connection might make us feel as though we have nowhere to turn. Developing a solid support network, which is essential for good mental health, becomes more challenging.
I feel that striking the correct balance between work life and personal life can help improve your mental health. Stay in touch with family and trusted friends, just like you would during other significant life transitions, and let them know if you require more assistance during this difficult time. This could include regular phone calls and check-ins.
Establish phone calls with your colleagues without discussing work while sipping your coffee at times. And if you're someone who is managing a team or responsible for those managing teams, you could really help your employees by showing empathy. When I say empathy, it's simple, professional acknowledgment by lending ears, and that can do wonders.
Here's a list of other things you could do to manage the stress:
Create a schedule that works for you – Also, stick to it. It's also pertinent to set aside time for a break (you could use it to annoy your sibling or your boyfriend) between multiple meetings to give your eyes, shoulders, and back a much-needed rest.
Take long walks – I cannot stress this enough, but taking walks helps declutter your mind. You could plan a walking session for 30 minutes every day. Or, you could simply switch off the video during your meetings and walk inside your room or do basic stretches. But yes, make sure the video is switched off if you don't want to go viral.
Know your limits – You may want to take on as much work as possible, but you can only do so much in a day. Plan your day, establish boundaries based on your schedule and workload, and don't go past them. Your body and mind will thank you.
Finally, keep in mind that every transformation takes time. It's not as simple as a salon makeover. No one is expecting us to adapt to the working from home setup overnight because we're all in this together, and we know how it feels.
But there's always something good in every bad. We have now been able to spend more time with our families, meet up with long-lost school friends, crushes, celebrate festivals together, and most importantly, we have been able to beat the pandemic together. Imagine having to panic about the well-being of everyone at home while you are miles away! That would be more stressful, wouldn't it?
There are quite a few basic steps we can take to improve our remote working setup and mental health – staying the course by adjusting our daily routine and habits to fit our lifestyle. And most importantly, let's try and stay positive while ensuring we get tested negative!