Sales rep – what a great tag to walk around with.
Dynamic career development, good networking, great pay, opportunities to travel around and what not?
You are the star, since you run the show by bringing business.
But, to the person on the answering side of the telephone, you are just another annoying salesperson trying to spark a conversation. As a sales guy, day in and day out you spend most of the time at your desk trying to call random people to bring business.
Cold calling is not dead. Phone sales is still one of the best ways to drive business.

Let me tell you, it is not the 1990's. Cold calling can be done much better. All you need to do is evolve around the concept of warm calling.
5 Quick cold calling tips
Research
Phew! I just finished calling everyone on my list.Score.
No – Don't touch the phone yet.
A list of prospects numbers on your screen is not the target for the day.
Even if you are not able to call as much as you planned, it's fine unless the calls that you made turned out to be very effective.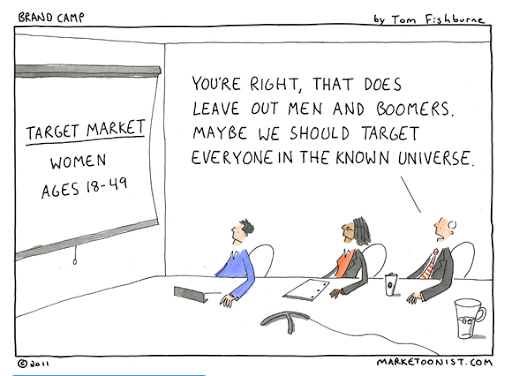 A thorough research on the prospect is not just knowing the person's name before calling, but also understanding the buyer's context. Learn about the company and analyze if you can be the right fit. This will help you better position your product and sound less salesy.
If you are not able to connect with your prospect within 10 seconds of the call, they will hang up on you. Understand that the call is for your prospect and not you. Don't pitch your product. Instead, ask them about their process and figure out how you can take the conversation further.
Within that time, you must be able to establish a connection with your prospect by convincing them that you have made a call – not to sell your product but trying to help them with something.
PS: Taking the conversation beyond 10 seconds may still not guarantee a successful cold calling – There is still more! Let's discuss.
Be a consultant
Never overwhelm the prospect with too much information about your products, its features, your technology and never ever fill your sentences with jargons.
Honestly, no one has the time or interest to know about how awesome your products are. Bragging is certainly not a part of your job. Instead of being a desperate sales guy trying to talk your brand up – only to fail at the call, be the other guy.
You are not a robot to make monotonous calls and repeat the same thing over and over again. You are only human. Don't let a piece of paper instruct you about what to talk. There is no such thing as best cold call script.
Ditch cold calling scripts.
With high confidence and a lot of energy and positivity, be more friendly and consultative. Your research will come in handy when you are trying to help the prospect with a situation. Offer honest advice and know where to stop. You do not want to sound too cheesy.
When you are being consultative, remember that you are giving expert advice to the prospect to whom the context isn't unfamiliar. This means you have got to know a step further in that arena to be able to sound like a pro.
Qualify your prospect
Never take no for an answer.
If you have done your research right, it means you are only contacting the prospect who would be in need of your offerings and services.
Of course, it's their call whether or not to choose you. But, don't just give up that easy.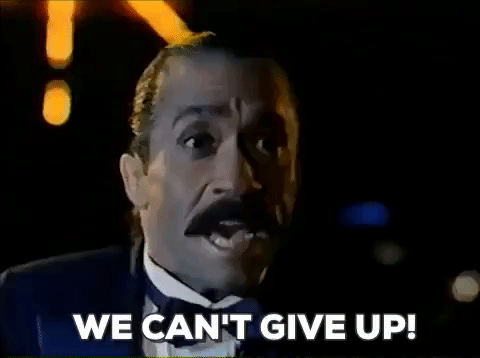 When you do b2b cold calling, you need not get all competitive and tell them about how you stand out compared to other service providers. Instead, talk about yourself – explain clearly how your product has been solving problems and how effectively it could help them deal the situation.
Let them understand a little but not too much about the product. Save the technical highlights for further demos. At the call, your primary focus should be highlighting the benefits of using your product and why it could be a perfect fit in handling the situation.
Understand, there is only a small gap between being persuasive and annoying. If your prospect is still not interested, just don't annoy them too much. Thank them for their time and just hang up.
Analyse what you could do better to qualify the next one.
Cut to the chase
If you sense some interest from the prospect's side, stop the rambling.
Try not to project further benefits and highlights of your product once you figure out the possibility of conversion because if you go on and on you will sound dishonest.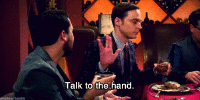 When the call goes the way you planned, immediately go ahead with further steps and talk about things like the prospects' expectations, turnaround time, pricing or something of that sort.
When your prospect shows some interset in what you are talking, you have got to capitalize on that and jabber no more. Go ahead and suggest a schedule for a follow-up call, skype call or a meeting.
It's really ok to discuss pricing in the first call
See, discussing the price (at least ballpark) will help both the buyer and seller as they need not waste their time if the pricing is out of range.
This will help you make the further follow-up more meaningful and strong.
Deal with rejection
As a sales guy, it is absolutely normal to face rejections within few seconds of the call, no matter how much you prepare.
Sometimes it happens after a pretty long conversation or right at the beginning.
These are the people who are complex to understand.
Unfortunately, we have no strategies for this clan yet. But, for you – just don't be bothered or be discouraged by a bad call. Have the same energy and positivity and go for the next one.
Never feel defeated. Analyse what could have gone wrong and try to make it up in the next one.
Conclusion
Cold calling vs warm calling
The transition from cold calling to warm calling can definitely help you do better. Warm calling is also like cold calling – you cannot see the prospect and you do not know them personally. Yet, you are fully prepared to talk to them in spite of this. That's how warm calling will help you do better.
No matter how well you prepare, research, improve and equip yourself with these tips, it all would make no sense if you are not able to reach out to your prospects in the first place.
43% of people change phone numbers annually. Contact data decays very fast and the data quality plays a huge role in determining your cold calling success.
Your contact data defines the success of your efforts. After all the hard work, you do not want to handle rejection in the form of wrong numbers.This is where Mobius can help you deal with data quality issues and aid you with acquiring quality business leads.
Data quality is really important and your contact database needs a check so that you can focus all your energy towards successful calls rather than verification of contact database.
Get in touch with us now to acquire clean and accurate business leads for your cold calls.
Nandhini
Blogger and Community Manager